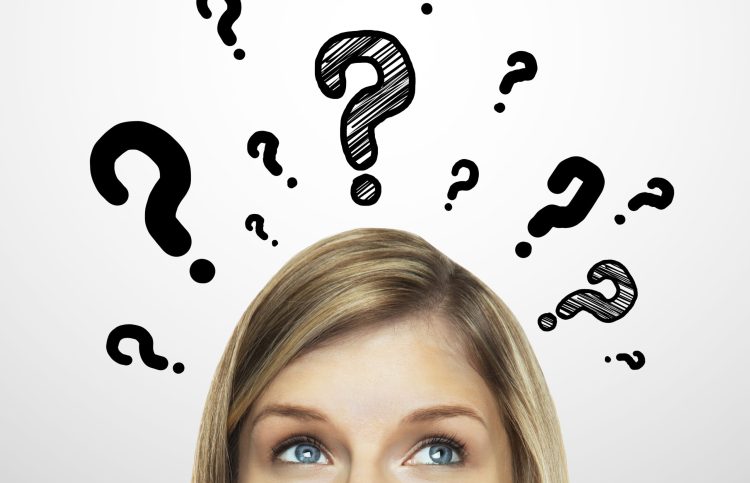 Hearing screening or Complete hearing test
How do you decide whether to get a hearing screening or a complete hearing test?
First, you need to know what the difference is! And then it depends on what steps you have already taken on your journey to hearing well.
What is a Hearing Screening for?
A hearing screening will tell you if it's likely you have hearing loss.
This quick, concise test is done by a hearing professional in a clinic. If there are signs of decreased hearing, the professional will refer you to an audiologist for a complete hearing test.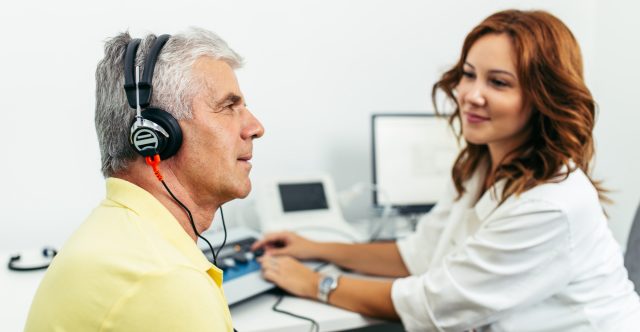 Who should get a Hearing Screening?
This free test is recommended for anyone who has concerns about their hearing, or who wants to take the first steps in the process toward better hearing health.
A hearing screening cannot be used to diagnose hearing loss and will not be enough to get hearing aids. To do either of these things, you must schedule a visit with an audiologist for a complete hearing test.
When should I get a Complete Hearing Test?
A complete hearing test will confirm hearing loss, tinnitus or vertigo. This test can be used as a basis to get hearing aids or correct the ones you have already, to be referred to an ENT for medical treatment or to receive compensation from the CNESST.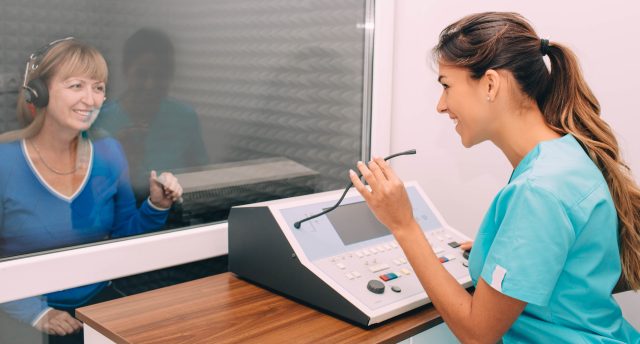 It is also recommended to get a complete hearing test:
At birth
Before starting school
At any time a child demonstrates language delays or difficulty learning
As soon as you or someone close to you believes it's necessary
At age 50, and then every 3 years afterward
The importance of monitoring your hearing loss over time
If you have been diagnosed with hearing loss, regardless of whether you have hearing aids, it is recommended to get a hearing test on a regular basis so you can see how your hearing loss is developing over time.
It's important to get the test done at the times your audiologist has recommended.
If a change in your hearing is detected during a new test, you can make an appointment with your audioprosthetist to have your hearing aids adjusted.
Do you have questions about your hearing or that of a loved one? Our hearing health professionals will be happy to answer them.
HEARING SCREENING:
Book an appointment today at one of partner Groupe Forget clinics: 1-888-ENTENDRE(368-3637)
COMPLETE AUDIOLOGICAL EXAMINATION:
Make an appointment now with an audiologist from our Polyclinique de l'Oreille clinic:
1-888-741-2222 or www.polycliniquedeloreille.com